The product that me, my daughter and developer wizard Steve Troughton Smith all created; Grace App picture communication system, the winner of the 2010 Irish Web Awards and United Nations World Summit Award Mobile is now available on
Google Play, Blackberry and Amazon Kindle.
And it is only 9.99* (less than half price) for a short time only!
*that's 9.99 in Sterling, US and Euro.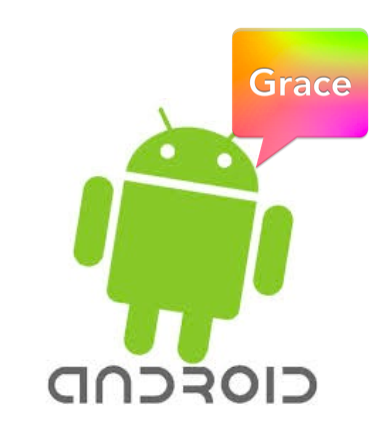 To recap"
Grace App is a non-speech generating simple picture exchange system developed to allow people with a speech delay to express their needs independently. Users can select pictures to form a semantic sentence which they can then share, by tilting the device to create a full-screen view. The user can then be prompted to point at each card while a Care-giver or teacher/therapist slowly prompts vocalisation. This means that the user is given the opportunity to attempt each word, while always being understood.
With practice, the user learns to attempt their own vocalisations with the pictures serving as a back-up or prompt.
The goal of the Grace App is to encourage independent social interaction with the user taking control of what they want to say.
Grace App comes with a basic vocabulary of pictures, but it can be fully customized using the device camera, stored photographs or images saved from the internet and added to your device album.
Double-tap a card in the sentence to remove it, and tap and hold on a photo in the Photos category to delete it.
Grace has been improved with the feedback of users world wide – if you have any suggestions or need support, please contact us at www.graceapp.com or visit our
Facebook page.
Find it here on
Google play store
Here on the
Blackberry World app store
and Here on
Amazon.com